PEGA Tots Preschool offers a first school experience that plants a love for learning in each child, while creating opportunities for social interaction as well as intellectual, physical, and emotional growth. We believe education should be meaningful, fun, and relevant. We strive to build a strong foundation for children in their future of learning and living.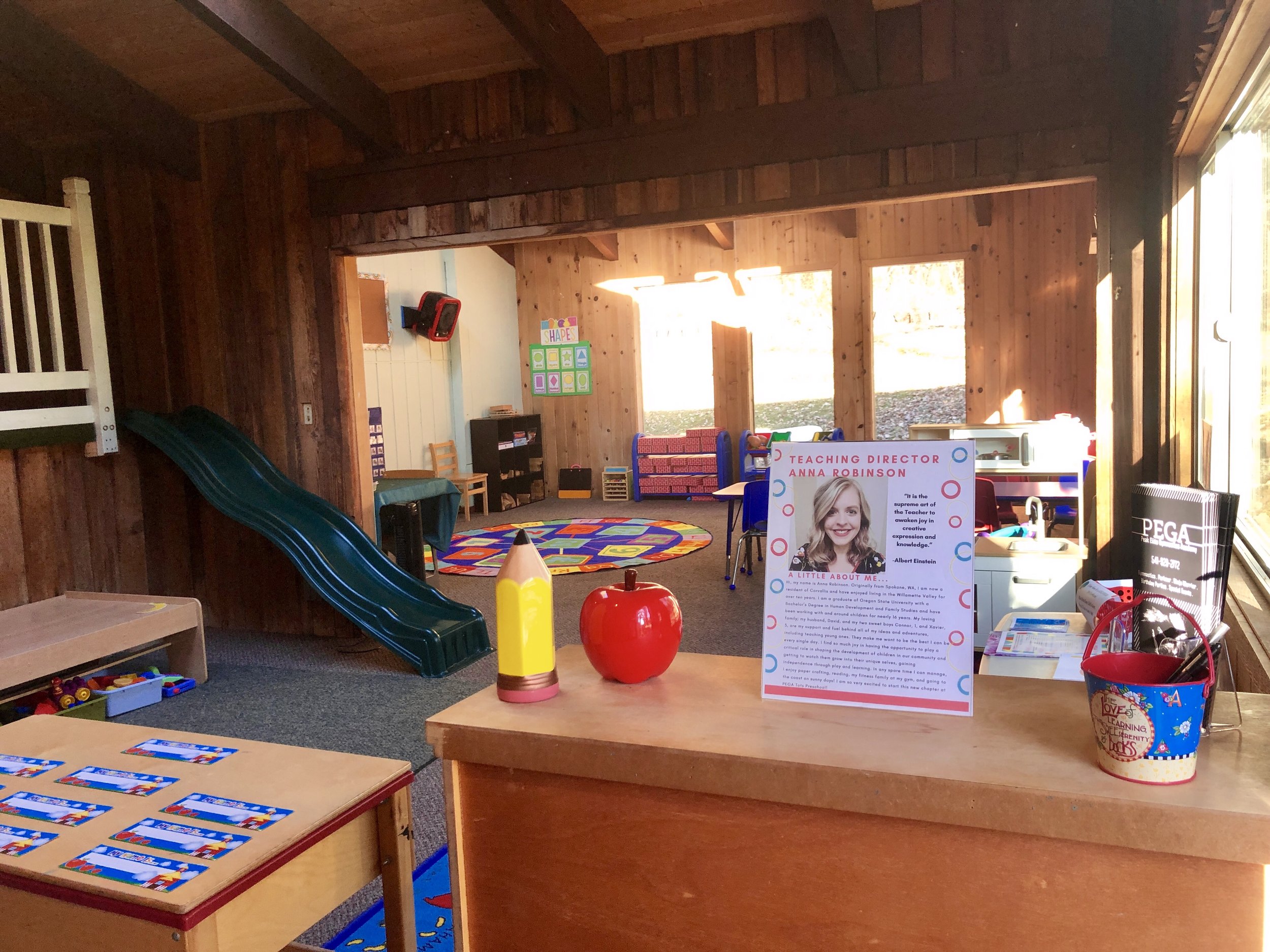 The Jr. Tots class is available to 3 & 4 year-olds on Tuesdays and Thursdays from 9am to Noon. Our children's literature inspired curriculum incorporates hands-on activities involving cooking, science, literacy and art which create a culturally rich opportunity for your child. The Jr. Tots will also receive instruction once weekly in gymnastics and once weekly in creative movement as their daily "recess" in an amazing, fully-equipped gymnastics facility.
The Tots class is available to 4 & 5 year-olds on Mondays, Wednesdays, and Fridays from 9am to Noon. Students will participate in small group, hands-on learning activities in math, science, art, and language arts. Positive social development is encouraged using cooperative centers. The Tots will also receive instruction in gymnastics once weekly and creative movement twice a weekly as their daily "recess" in an amazing, fully-equipped gymnastics facility.
Registration- Class spaces are limited. The Registration fee is due upon registration and the first and last month's tuition is due by the first day of school. All Tuition payments are due the first of every month. Tuition is considered late after the 5th of each month. A $25 late fee will apply on the 7th and for every week thereafter that the tuition is late.
Registration Fees-
Yearly Registration Fee - $150
Jr Tots Class (T/TH) - $195 per month
Tots Class (M/W/F) - $280 per month

Early Drop Off- Early Drop off will be offered for AM Preschool starting at 8:30am. This will be an Open Play time. Early Drop off will be $30 per month for Jr. Tots, $45 per month for Tots or $5 per day.
Supplemental Programming- PEGA may make available a 'Sandwich Squad' post preschool hours which would allow students and community members the option to bring a sack lunch, eat with our staff, then enjoy a scheduled activity which could include the Tumble Trak, trampoline, bounce house, scooter boards or other fun-filled activities designed for the Sandwich Squad. Please inform us of interest in this for your child.
Our School is Located in Southwest Corvallis in Peak Elite Gymnastics Academy
6880 Southwest West Hills Road
Corvallis, OR, 97333
United States
Contact Us
Please submit questions or interest here for our team to respond!